Meet Solace's new recruits to the region's Children and Families Wellbeing team
Our four new therapists answer a few question about their background
What is your professional background and what role have you taken up at Solace?
What are your professional specialisms or interests?
What is you motivation for joining Solace?
Any hobbies or interests outside work?
Hello, my name is Gayle Clark, I am a BACP accredited counsellor using an integrative humanistic approach. I began my professional counselling career in 2008 working for the NHS in both secure and community settings then moved to the Specialist Therapy team, where I was also part of the Reflective Systemic Family Therapy team. In 2013 I worked for Haven, before recently joining Solace.
I am currently the Children and Families Wellbeing Therapist for the Hull area.
I incorporate mindfulness, relaxation techniques and body oriented approaches into my work to support clients to find safe ways to express themselves and integrate their experiences.
I enjoy working at Solace, the team are very supportive, knowledgeable and professional. I joined Solace during the lockdown and received a very warm welcome.
In my spare time, I enjoy Hot Yoga, walking my dog, crocheting and spending time with my son.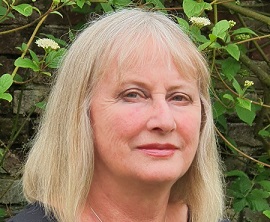 I have been a Social Worker and Psychotherapist for 30 years and have worked with Child Migrants and with Refugees and Asylum Seekers for 16 years.
My role in Solace is as Family & Child Psychotherapist for the Children & Families Wellbeing Service.
I specialize in Creative Therapies (eg Art, Writing, Music, Play), Trauma work, Creative Supervision, Mindfulness & Relaxation and Bereavement/Griefwork.
I joined Solace because I have experience and feel a vocation to working with Refugees and Asylum Seekers.
My outside interests are: oil painting, guitar playing/singing, poetry, prose and memoir writing and walking in nature and swimming. Also connecting with family – three children and new granddaughter.
I am a recently qualified child and adolescent psychoanalytic psychotherapist with a background in working in children's residential care and education.
My role at Solace is therapist on the Children and Families Wellbeing Support Project.
I hope to be able to offer a safe therapeutic home to people who might feel that their physical and/or psychological homes have been lost.
Hobbies – I have a slightly strange obsession with the NFL (American football)!
My background – I worked my way up the career ladder working and entering further education at the same time I began my counselling and psychotherapy career in residential Drug and Alcohol services starting in support work and progressing into senior management. I worked in addiction services residential and community based for 15 years. I currently work for Time to Listen a not-for-profit organisation for 4 1/2 years working with families and children as a psychotherapist/counsellor and DDP practioner and alongside this I worked for the Haven for 6 months. I'm now a Solace Family Wellbeing practioner.
A former colleague who I used to work with recommended Solace, she spoke highly of the organisation's values and treatment of its staff as well as the opportunity to work with the client base
Hobbies – I have a dog called Ellie and she is one of my hobbies! Outside of work, going for walks also spending time with my family.